Do you need help with your gardening projects?
Would you like to learn the latest in floral design?
Come join a garden club and learn the answers to these questions and more!
Most of the work of Virginia Federation of Garden Clubs is accomplished through the 139 clubs with over 3,500 members, each carrying out many projects all over the state of Virginia.
Examples of the scope of some of the projects of these many clubs are:
Landscape projects for neighborhoods, churches, buildings, schools, memorial gardens and Habitat for Humanity homes
Gardening education for youth
Conservation & recycling projects
Legislation
Endangered species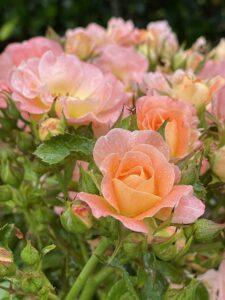 CLUB MEMBERSHIP PROVIDES:
Educational programs on horticulture, landscape design and artistic floral design
Meeting and making friends with people who share your interests
Seminars covering many topics of today's environmental interests and concerns
Opportunity to become informed and involved with conservation and the protection of our country's natural resources
Workshops provide the opportunity to train and develop practical skills in many fields, such as leadership, gardening, floral design and landscaping
Support and information from the National Garden Clubs, Inc., the largest organized group of gardeners in the world
VIRGINIA FEDERATION OF GARDEN CLUBS PROVIDES TO MEMBERS & CLUBS:
Publishes the Old Dominion Gardener magazine four times a year and mails to every member of VFGC
Sponsors Flower Show School and Landscape Design School for the education of members and the training of Flower Show Judges and Landscape Design Critics
Publishes the VFGC Yearbook, which is a source of speakers and judges for the club; lists VFGC Chairmen who can be a club resource
Sponsors monetary awards annually for club project work
Participates in "FINE ARTS AND FLOWERS" at the Virginia Museum of Fine Arts, which provides to VFGC members the opportunity to be a floral designer at the event
Eligibility for member clubs for the IRS 501(c)(3) designation of tax-exempt status in the VFGC Group Exemption
Mutual support of other state organizations
Contact VFGC Membership Chairman about joining a garden club or forming a new club.